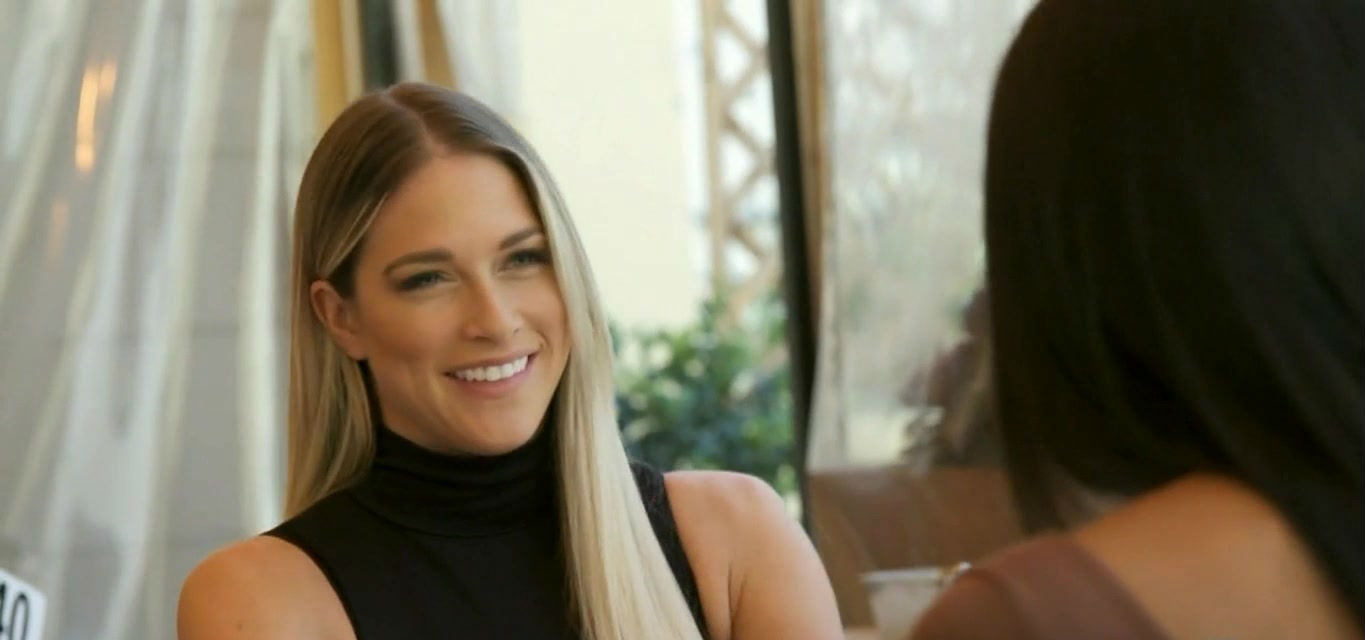 The beginning of this weeks episode was Barbie going to Maria's Radio show, and they both tried grasshoppers, but Maria would then bring up if Barbie would ever return back to the WWE, and Barbie would answer back saying that she was at the RAW show in Vegas last week, and that she missed hearing the crowed and seeing the people walk out, she missed that, but she would like another run. Maria then brought up about kids, and asked how long she's been married, and Barbie would answer that it would be a year coming up, and Maria would ask if there's been any recent fights between them, and Barbie would explain that the fighting right now is the baby, and Barbie then explained that Sheldon's been asking for again and again when are they have a baby of there own, and Barbie told everyone that right now she just wants to enjoy her life before she does settle down for a baby.

Barbie was seen showing up to a cafe with Nicole and Olivia, as they talked about spray tanning and that Nicole's dad had asked if she's every heard about spray tanning, as they all joked, and brought up about who was coming to the bridal shower, and that Nicole wasn't thinking of inviting Autumn due to the fact that she didn't wanna make it awkward for Sasha. Barbie would laugh and say poor Autumn, because she felt bad when she didn't invite her to her wedding, and that she was upset and how she sat down with her and she basically cried, giving Nicole a different thought, Barbie would say that she was hoping that Nicole would take her mistake and bring Autumn as it cut to commerical.

After the commerical Barbie was seen with Sasha, driving around to go look at a house, as Sasha would ask her how the married lifes going and Barbie would say that there 1 year was coming up and she couldn't believe it, because they still felt like they were boyfriend and girlfriend, as Sasha would agree and say it changes though when you become a mom, because that's when it gets tough, and Barbie would bring up about Sheldon's 13 year old daughter living with them full time now, and she's in the teenage years now, with all the boys. Barbie would then bring up that after hearing what Sasha said about having kids change your life and stuff, she just didn't know if she was ready for that yet, and decided to change the subject about the CD's that were in Sasha's car.

Barbie was seen showing up to a nail saloon with Autumn, as the shared complements between eachother, as soon as Barbie sat down, she would bring up the fact the Autumn wouldn't be invited to Nicole's Engagment party, and that she didn't see why she wasn't, as Autumn would bring up that the only reason why Nicole is with Larry is because of her and her husband, and that if they wanted to play that game lets play. Barbie would then bring up that she wanted Autumn and her husband to come to the Nascar event that she was doing, as Autumn would say yes and that her husband loved that kind of stuff, and Barbie would smile and say good, and that then she could talk to Nicole why she wasn't invited because she deserved to know.

Barbie was at the race track with the girls and decided to take two of them with her in the practice car, as they all freaked out but enjoyed it. The rest of the girls started to show up as they all sat close to the track and enjoyed the race. After the race was finished, Barbie and the girls headed back up to there box, as a fight slowly started to break out as Autumn would bring up why she wasn't invited to Nicole's Engagment party, Olivia would try to pipe up and say that they were invited but they never came, but Autumn would quickly shut it down and say she was never invited. Nicole would then tried and solve everything and say she didn't wanna put the pressure or make Autumn come all the way from San Dieago all the way to LA just for a party, but Autumn would tell her that she would do anything for her friends. As soon as Sasha would leave, Autumn would bring up that she felt like she wasn't invited because of the fact that Sasha was there, as they would all talk about Sasha and Autumns little fight that they have right now, Amber would bring up that it wasn't any of there business and that it was between Sasha and Autumn.

Afterwards Barbie was seen with Sheldon as he would ask her what she was doing, she would answer that she was making him eggs, she would then bring up that she had a lot of things coming up with Axxess and Wrestlecon and Wrestlemania, Sheldon would then bring up that he wish she would say no because she wants to sit down and focus on a family, but Barbie had already said he wasn't ready for that, as there was an awkward tension between the two, and she continued to make his eggs.

Barbie would sit down with Autumn and tell her about her upcoming movie she's gonna be filming for, Autumn was excited for her, but them Autumn would ask about Sheldon, Barbie would explain that she needs to figure out a way to blance her life with Sheldon, because with her being so busy right now, he feels like he's being alone. Autumn would bring up that it will all be good, because her and her husbands first year wasn't that good. She would also bring up that if Barbie wanted to start a family, she didn't have to just focus on the family, but she could also while having a family, do some stuff on her career and Barbie would listen to Autumn and bring up that she might go see a theorpist for it, and Autumn would agree, Barbie would also bring up that she never wants to get a divorce from Sheldon, because she doesn't think that she would be able to find love like that again, and that she never wants to lose her boo, Autumn would agree and say that nothing was going to happen, and that it was going to be just fine.

Barbe was seen at the end with Olivia and Nicole, as Nicole brought up the fact that her and Autumn were talking about her engagment party behind her back, and that it should of never even been brought up, and then Barbie would bring up the fact that Nicole never invited her to the Wedding Dress fitting and that she had invited Nicole to hers, Nicole would explain that she didn't wanna hurt Barbie's feelings and she's sorry she did, but that was mostly for the bridesmaids and her, Barbie would quickly put her attention to her phone, and tell Nicole and Olivia to hold on, as she said there was problem with her and Sheldon, and that her and Sheldon had been avoding eachother, and that he was going on vaction with his mom, his daugther and himself and that Barbie wasn't invited, she would also bring up that there were threats about Sheldon wanting a divorce, because of the fact that Barbie was more busy with work, and going out then sitting down and having a family as the episode would end with the cliffhanger, but we saw that we will see more into it next week.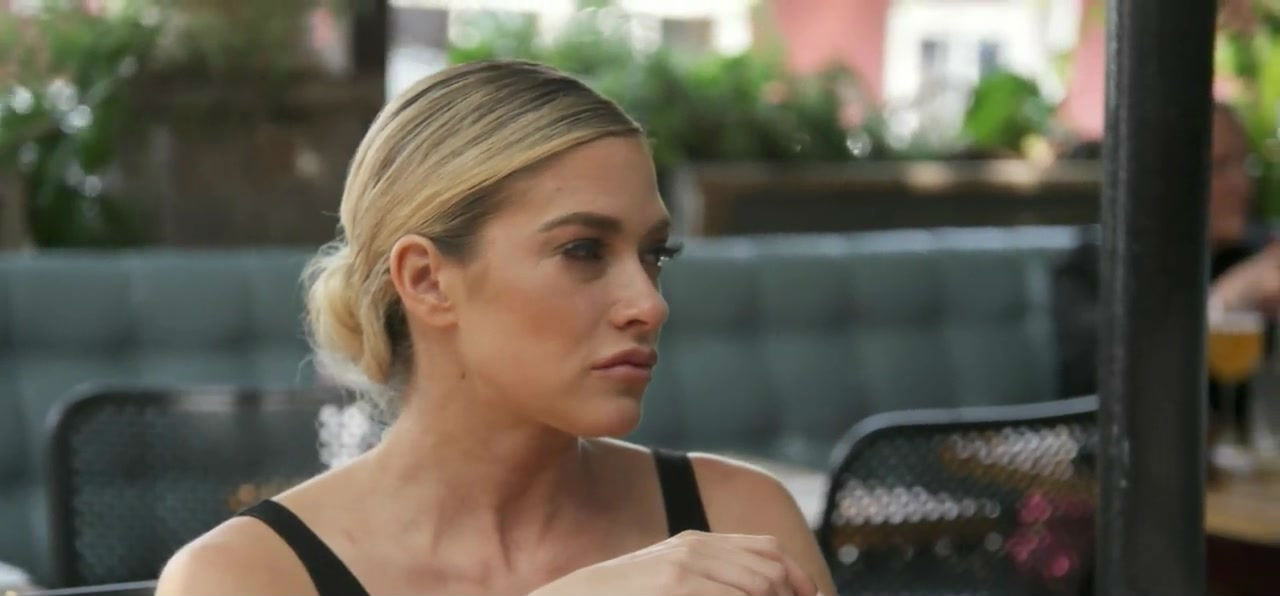 The "WAGS LA" star admits to Nicole Williams and Olivia Pierson that she and her husband are "going through some things."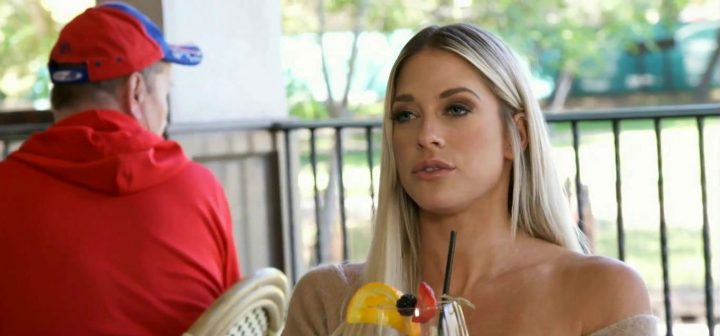 Barbie was seen wine tasting with the girls, as the tried to get the bar tender to have a drink with them and he said that he was Irish and couldn't turn that down. The girls would talk about Natalie and Olivia and the fact that she said was dating a pro Athlete, but he would attack back and say that it was fake news and they weren't dating, as Amber would then call Olivia a Pro-Hoe which caused Barbe and Autumn to break out in laughter.

Barbie walked in to meet Amber, as she kept saying she was took drunk. Her and Amber were getting butt lifts, as the other girls walked in and one of the girls sayed she just saw a whole lot of ass, as they were about to get there stuff done, the one girl asked if it's gonna hurt, and Amber would bring up that Barbie doesn't have her ear pierced and Dominique would say that if she could suck dick, she could get her ears pierced. Later on all the girls showed up as a fight slowly broke out between Autumn,Sasha and the other girls. As Barbie and Amber felt awkward about it because the rest of the girls were all fighting with Sasha before it went to commerical.

Natalie and Olivia walked in as Amber quickly brought up about what happened between her and the dude, as Autumn, Michelle, Barbie and the rest of the girls would bring up that it was all good, but Olivia would bring up that Barbie was looking the other way, instead of helping Olivia and stepping up against Amber, and didn't like that. Michelle would then start with Olivia and Natalie, about Olivia's sister, and then between Olivia and Natalie and Michelle, as Amber would later stop the whole fight and tell her that she couldn't have that in her house, as Michelle told Amber that she had to go.

Barbie was seeing meeting up with Olivia for Lunch, as she said she wanted to see what's going on and why Barbie didn't wanna jump in and stop it, as Barbie would say it was awkward, and that she just didn't jump in, as Barbie would explained what happened, and what was going through her mind at the time, and that she would always have Olivia's back, but Olivia would tell her she didn't know about that, as Barbie explained more and that she doesn't know if it was the wedding that made them slowly drift apart, but she missed her and spending time with her, as they made up and went back to drinking.

Barbie was at the surprise party for Michelle as they all celebrated her 30th birthday that was put together by her husband.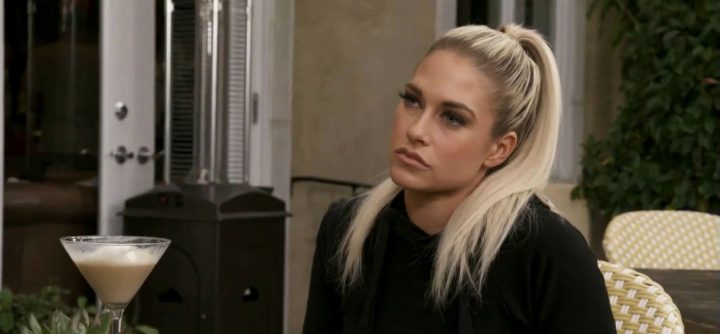 Barbie was seen going to a resturant with Autumn and Dominique, as Barbie would tell her that it was nice to meet her. They brought up about Sasha and Autumn fighting, and asked if they even talked yet, and Sasha would tell her no, and that it happened when her husband had left, and she never asked her about how he was, she would also go on and tell them about the instagram post that she deleted. Barbie and Dominiquin would bring up about Sasha's going away party, and that they were invited, but she was not.

Barbie was with Sasha and asked her how was the move going, as she would switch the store and ask her about Sheldon and how he was, she would bring up that she was with Autumn and Dominique the other night, and that they weren't talking, as Sasha would bring up about what happened, and that she would want to fix the friendship but it doesn't work like that, and that Sasha wants to go Autumn's going away party, and Autumn was blown away, that she even wanted to come, and that she doesn't want anything to happen, and just wants to be what the party is for, and that if she wants to talk about the situation, she can on another time. Barbie would agree as it went quite and Sasha would sip at her drink and laugh along with Barbie, and say sip sip.

Barbie was with Amber for Tito's fight, she would bring up about the surgerys and said this would be his last fight, as Barbie and Amber would watch from the crowed looking on at her husband. Tito would go into a neck hold, and Amber would freak out, hoping he would get out. Barbie and Amber would celebrate the win for Tito.

Barbie and Amber showed up to Sasha's going away party, and then Autumn showed up, making everything awkward as it cut to commerical. Barbie was sitting with Autumn as she explained that she couldn't even deal with it, and she just wanted to come here and fix stuff, but she's done.

In Los Angeles, fame is fleeting–but friends are forever. Don't miss the "WAGS LA" season premiere Sunday, Nov. 5 at 10|9c on E!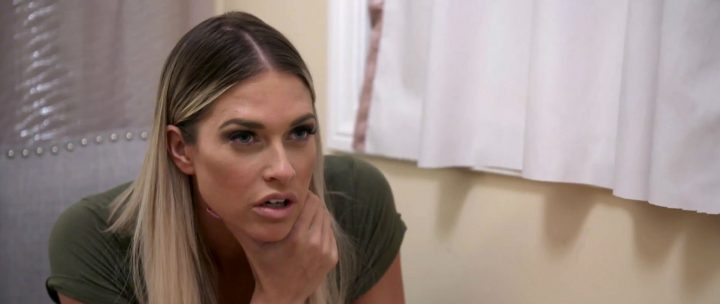 See what's to come this season on "WAGS LA" premiering Nov. 5 at 10|9c on E!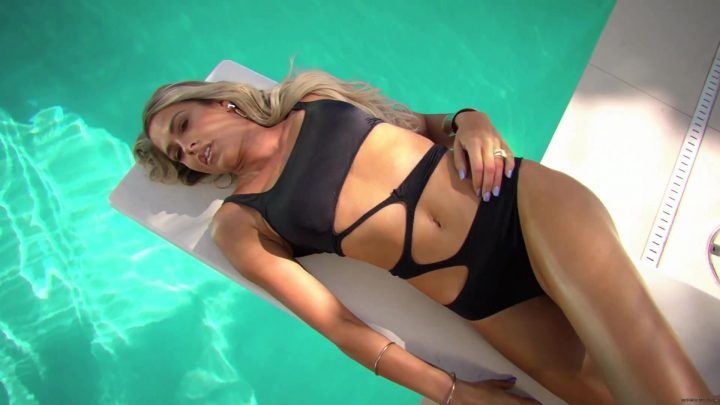 Everyone is aspiring to be a wife in the WAGS world. "WAGS LA" returns Wednesday, November 1 only on E!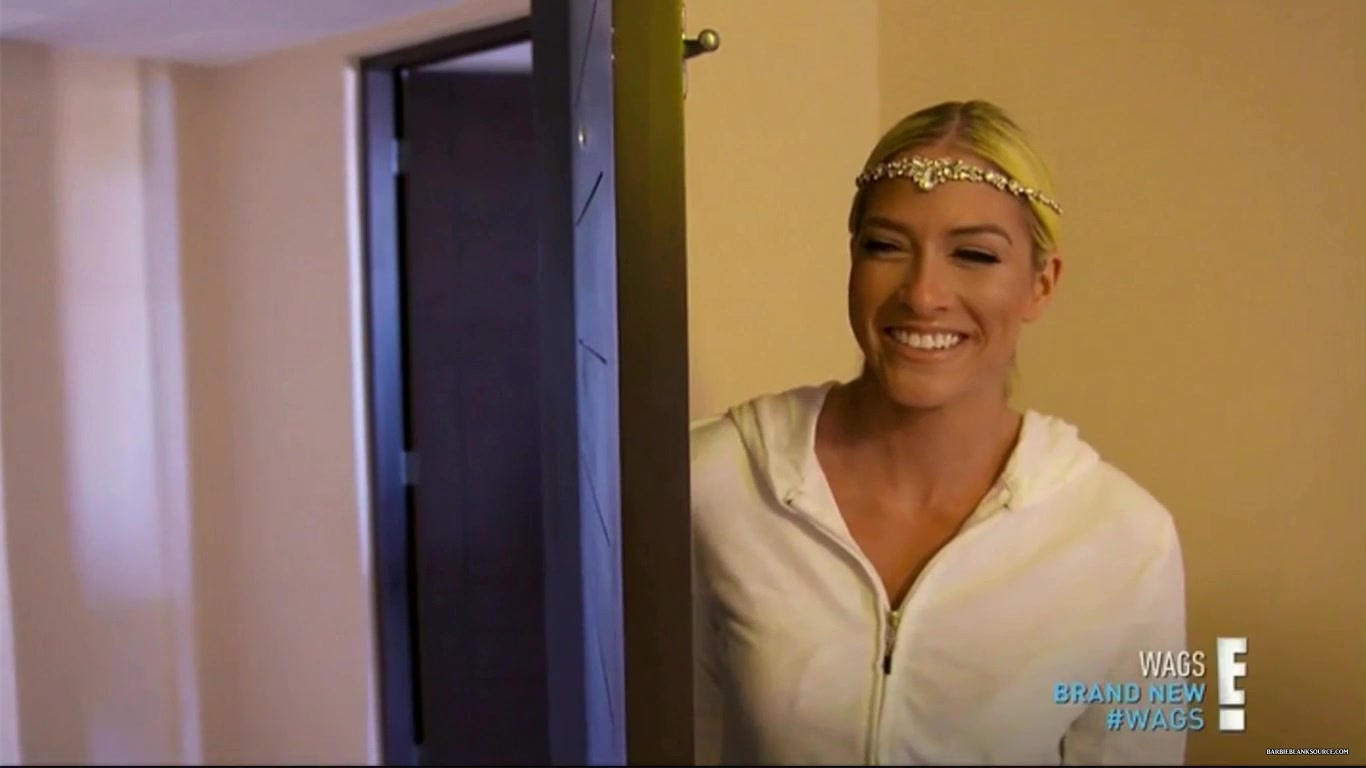 On this episode of WAGS it was Barbie's and Sheldon's big day, Barbie was finally getting married. Barbie, Natalie and Olivia were seen at a Candy store, as Barbie was getting the last minute things for the wedding ready, she wanted to give everyone something when they showed up as Olivia bought a box a surprise balls. Barbie and Sheldon had showed up to the hotel in Cabo, with a surprise roses and two swans made out of towels, Barbie told him how romantic it was and that it was so cute, as she looked outside and noticed there were more rose petals and the two swans, Barbie was excited about her big day, and couldn't wait. Barbie then had her rehersal dinner with the girls and friends as she cheered to everyone and enjoyed the night, once the dinner was done, her, Natalie and Olivia were in her hotel room were they saw the note from Sheldon, as Barbie read it out to the girls Olivia started to cry and Barbie laughed and hugged her. It was finally the big day, Barbie was getting married, as she was getting ready with her bridesmaids which were Maryse, her sister Mary, her maid of honor Corey and her other brides maid. Sheldon had yelled up asking if he could get his tux, she told everyone that she needed to hide her dress, and hide herself as she yelled down to him saying he could come up, she asked him if he was excited about the wedding and continued to get ready. Barbie had troubles getting into her limo but with the help of Maryse and her girls, she got in as Maryse told her that you would think with WWE that it would be easy for her to get in the car. Barbie later then showed up to the ulter and walked down the ile with her dad meeting Sheldon there as he told Barbie how beautiful she was, Barbie couldn't help but cry at her vows to Sheldon as he whiped away her tears, it would later show the interview with Oliva as she was crying and saying how happy she was for Barbie. Later in the night Natalie had told Sophia to go tell Olivia what she's been doing and talking to Mercadies, as she told Olivia, they started to fight, Barbie would look over at there with a mad look.

Published by: Nadia | Comments Off

on Wags Recap-Season #2 Episode #5 "Cheat Sheet"

Read MORE Filed Under: Recap, WAGS
Sasha was coming out with a new music video for her song "Go Hard" on tonight's episode of WAGs and it seems that a few people have bit of a problem with song title.

Sasha had come up with the title because she wanted it to be about strong women that were excelling in their fields so she had wanted the whole video to portray female empowerment and had even asked her friends if they would be it. However, the title itself was giving some of her friends some qualms and not everyone was excited to be in a video called "Go Hard". Nicole for one had thought it was too much so she had politely tried to find a way out of being involved with something like that yet Barbie on the other hand, hadn't let the song title get in the way of being in the video because she truly wanted to support Sasha. Even if her fiancée had needed some clarifications about what the music video be about because something called "Go Hard" had thrown him too.

Barbie though was trying to be there for all of her friends and that's also why she didn't want Autumn to be at her wedding. Barbie had said that recently she had grown closer to Natalie and Olivia so the reason she didn't want to invite Autumn to her wedding was because she didn't want Autumn to cause any drama with some of the other girls. Which has generally been the case whenever Autumn was with them in a group setting. Yet, Barbie hadn't exactly come right out to tell Autumn that she wasn't invited to the wedding. So Autumn had to guess for herself when her wedding invitation never came and not that surprisingly that had hurt Autumn's feelings. Autumn had felt that Barbie was essentially picking a side by not inviting her and that had hurt because she thought she was a lot closer to Barbie for something like that to happen.

Though the only reason Barbie hadn't come right out to say anything was because she was too chicken. Barbie hadn't wanted to tell Autumn that these last eight months they've been drifting part or that she had partially blamed Autumn for some of things that have happened in the past. So she just chose not to send an invite because she thought that was easier than risking a confrontation, but funnily enough, Barbie eventually had another thing to worry about because she thought Larry was going to steal her thunder on her wedding day. Barbie and Nicole had apparently been talking about Nicole's boyfriend when the other womenmentioned that she thinks Larry was going to propose to her soon. And that might even propose to her right after the wedding because he was seemingly getting his ducks in a row.

So that had sacred Barbie because she didn't want someone to get engaged on her wedding day. It was her wedding day after all and to be fair it was more for her than it was for Sheldon so Barbie didn't want someone to make her day all about themselves. But while Barbie was freaking out about the possibility of Larry proposing, unfortunately, another problem cropped up and she again found herself in the middle of it. Barbie, Nicole, and Sophia had all gone out together seeing as Olivia and Natalie were in New York for Fashion Week so both Barbie and Nicole had been surprised to find out that Sophia had also invited her sister's boyfriend to join them. And they had felt that it would be best to tell Olivia about it just in case if it wasn't ok.

And it wasn't. Olivia and Natalie had been invited to New York Fashion Week by Tia who they felt was extending an olive branch. So the girls were actually enjoying themselves and were even getting along with Tia when Olivia got the text. She had been texted a picture of her boyfriend with his arm around her sister and had simply wanted to know a few things. Like why was her sister and boyfriend hanging out without her? Why didn't her sister call her first? And since when did Sophia started hanging out with Marcedes? Her sister however, was not prepared to answer any of those questions because she didn't think she had anything to explain and so Sophia instead chose to get defensive.

After Olivia and Natalie had come back from New York, Olivia and also Natalie had tried to ask Sophia about hanging out with Marcedes and Sophia hadn't given them an actual answer. Sophia had said that she invited Marcedes because they had been snap chatting and she had thought that they could simply meet up. However, Sophia hadn't seen what the big deal was and had gotten angry by what she felt was her sister's accusing tone. So Sophia had said that if her sister was willing to think that bad of her then she doesn't have to be around and then she promptly stormed out of the apartment.

Yet, Olivia hadn't known that her sister and boyfriend were hanging out or talking to each on SnapChat. So she had gotten upset about that and had needed some time away from Marcedes before she could talk to him. Marcedes though hadn't known that there was a problem so it had surprised him when Olivia began asking him about his relationship with his sister because he also hadn't thought that would be a big deal so he had to be very clear with Olivia when he said that he thought of Sophia as her sister. He didn't see Sophia as anything other than his girlfriend's sister and so he had assured Olivia in way by telling her he wouldn't cross that line.

Which was good! Although, Olivia had managed to later work up both Nicole and Barbie so that resulted in an unpleasant conversation where Nicole had to all but guarantee she wouldn't get engaged on her friend's wedding day or their friendship was going to be over. So it had been fortunate that both women were such good friends because they had been able to quash that argument and simply move on yet trouble was stirred tonight and unfortunately there will be even more problems next week. Just as Barbie is getting married and after she had literally asked everyone to allow her to merely have her day in Mexico.

So it looks like it didn't matter that Autumn wasn't invited while everyone else including Sasha was because next week's preview did look as if more than one relationship was going to end!

Published by: Nadia | Comments Off

on WAGS Recap – Season 2 Episode 1 – Wags Collide

Read MORE Filed Under: Recap, WAGS
Episode Stills / Screen Captures
On this season of WAGS it gets a little heated, Barbie is in the works of planning for her wedding, while the other girls are fighting.

At the beginning of this episode Sasha had told Nicole that she wanted to throw Barbie a bridle shower, Nicole told her it was a good idea and she should, Sasha later met up with Barbie explaining how she felt bad that she missed her bachelorette party, and that she wanted to throw her a Bridle Shower, Barbie thought it was a good idea and wanted to invite Nicole, Sophia, Olivia and Natalie, even with everything that has already been going on between the girls and Sasha, Sasha agreed and asked Barbie if she was inviting Autumn, Barbie told Sasha that if she wanted to come she would love for her to come.

Natalie, Olivia, Sophia, Barbie and Nicole were all in the car wondering what this really was that Sasha was putting together as they all joked in the car that Barbie already had her Bachelorette party so it was just a bridle shower.

The girls had arrived to the house that Sasha had gotten for them as Barbie went over and hugged her saying it was amazing, the girls would later meet up for dinner and discuss the tension that was between Sasha, Olivia and Natalie. Sophia hit her with ever word as Sasha fired back and telling them that she doesn't want to sound like she perfect.

Near the end of the episode we met Tia, the girls were all gathered with Autumn as Sophia introduced herself to Autumn and mentioned about the fact she called Natalie's relationship fake, Barbie would later get up and leave because she found it ridiculous that Sophia felt like now was the time to hash stuff out with Autumn.