Kelly Kelly was number 19 to come into the Royal Rumble, as she headed down to the ring and looked on at the girls, almost getting eliminated, but managed to stay in. She would stay in for a bit more, until Nia would come down and Eliminate girls, Kelly Kelly would jump on her back and try to take a shot at her, but getting Eliminate laying on the outside with the girls, as Nia was about to Eliminate Naomi, Kelly Kelly and the girls would catch her.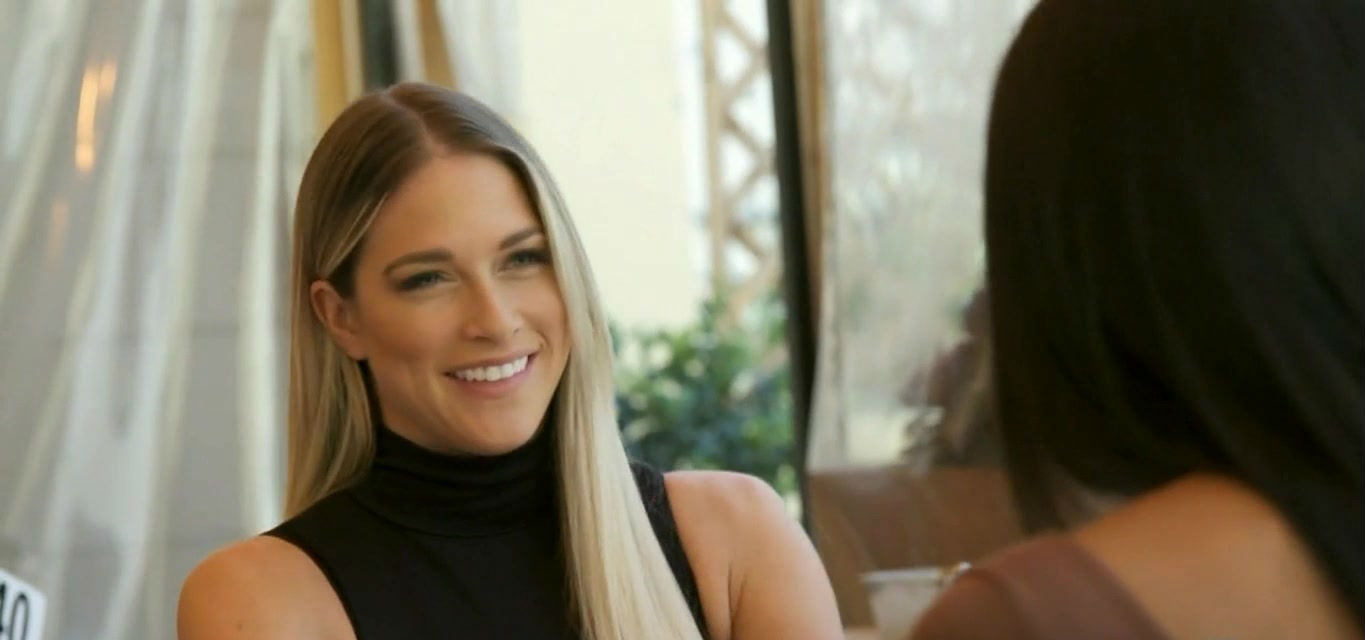 The beginning of this weeks episode was Barbie going to Maria's Radio show, and they both tried grasshoppers, but Maria would then bring up if Barbie would ever return back to the WWE, and Barbie would answer back saying that she was at the RAW show in Vegas last week, and that she missed hearing the crowed and seeing the people walk out, she missed that, but she would like another run. Maria then brought up about kids, and asked how long she's been married, and Barbie would answer that it would be a year coming up, and Maria would ask if there's been any recent fights between them, and Barbie would explain that the fighting right now is the baby, and Barbie then explained that Sheldon's been asking for again and again when are they have a baby of there own, and Barbie told everyone that right now she just wants to enjoy her life before she does settle down for a baby.

Barbie was seen showing up to a cafe with Nicole and Olivia, as they talked about spray tanning and that Nicole's dad had asked if she's every heard about spray tanning, as they all joked, and brought up about who was coming to the bridal shower, and that Nicole wasn't thinking of inviting Autumn due to the fact that she didn't wanna make it awkward for Sasha. Barbie would laugh and say poor Autumn, because she felt bad when she didn't invite her to her wedding, and that she was upset and how she sat down with her and she basically cried, giving Nicole a different thought, Barbie would say that she was hoping that Nicole would take her mistake and bring Autumn as it cut to commerical.

After the commerical Barbie was seen with Sasha, driving around to go look at a house, as Sasha would ask her how the married lifes going and Barbie would say that there 1 year was coming up and she couldn't believe it, because they still felt like they were boyfriend and girlfriend, as Sasha would agree and say it changes though when you become a mom, because that's when it gets tough, and Barbie would bring up about Sheldon's 13 year old daughter living with them full time now, and she's in the teenage years now, with all the boys. Barbie would then bring up that after hearing what Sasha said about having kids change your life and stuff, she just didn't know if she was ready for that yet, and decided to change the subject about the CD's that were in Sasha's car.

Barbie was seen showing up to a nail saloon with Autumn, as the shared complements between eachother, as soon as Barbie sat down, she would bring up the fact the Autumn wouldn't be invited to Nicole's Engagment party, and that she didn't see why she wasn't, as Autumn would bring up that the only reason why Nicole is with Larry is because of her and her husband, and that if they wanted to play that game lets play. Barbie would then bring up that she wanted Autumn and her husband to come to the Nascar event that she was doing, as Autumn would say yes and that her husband loved that kind of stuff, and Barbie would smile and say good, and that then she could talk to Nicole why she wasn't invited because she deserved to know.

Barbie was at the race track with the girls and decided to take two of them with her in the practice car, as they all freaked out but enjoyed it. The rest of the girls started to show up as they all sat close to the track and enjoyed the race. After the race was finished, Barbie and the girls headed back up to there box, as a fight slowly started to break out as Autumn would bring up why she wasn't invited to Nicole's Engagment party, Olivia would try to pipe up and say that they were invited but they never came, but Autumn would quickly shut it down and say she was never invited. Nicole would then tried and solve everything and say she didn't wanna put the pressure or make Autumn come all the way from San Dieago all the way to LA just for a party, but Autumn would tell her that she would do anything for her friends. As soon as Sasha would leave, Autumn would bring up that she felt like she wasn't invited because of the fact that Sasha was there, as they would all talk about Sasha and Autumns little fight that they have right now, Amber would bring up that it wasn't any of there business and that it was between Sasha and Autumn.

Afterwards Barbie was seen with Sheldon as he would ask her what she was doing, she would answer that she was making him eggs, she would then bring up that she had a lot of things coming up with Axxess and Wrestlecon and Wrestlemania, Sheldon would then bring up that he wish she would say no because she wants to sit down and focus on a family, but Barbie had already said he wasn't ready for that, as there was an awkward tension between the two, and she continued to make his eggs.

Barbie would sit down with Autumn and tell her about her upcoming movie she's gonna be filming for, Autumn was excited for her, but them Autumn would ask about Sheldon, Barbie would explain that she needs to figure out a way to blance her life with Sheldon, because with her being so busy right now, he feels like he's being alone. Autumn would bring up that it will all be good, because her and her husbands first year wasn't that good. She would also bring up that if Barbie wanted to start a family, she didn't have to just focus on the family, but she could also while having a family, do some stuff on her career and Barbie would listen to Autumn and bring up that she might go see a theorpist for it, and Autumn would agree, Barbie would also bring up that she never wants to get a divorce from Sheldon, because she doesn't think that she would be able to find love like that again, and that she never wants to lose her boo, Autumn would agree and say that nothing was going to happen, and that it was going to be just fine.

Barbe was seen at the end with Olivia and Nicole, as Nicole brought up the fact that her and Autumn were talking about her engagment party behind her back, and that it should of never even been brought up, and then Barbie would bring up the fact that Nicole never invited her to the Wedding Dress fitting and that she had invited Nicole to hers, Nicole would explain that she didn't wanna hurt Barbie's feelings and she's sorry she did, but that was mostly for the bridesmaids and her, Barbie would quickly put her attention to her phone, and tell Nicole and Olivia to hold on, as she said there was problem with her and Sheldon, and that her and Sheldon had been avoding eachother, and that he was going on vaction with his mom, his daugther and himself and that Barbie wasn't invited, she would also bring up that there were threats about Sheldon wanting a divorce, because of the fact that Barbie was more busy with work, and going out then sitting down and having a family as the episode would end with the cliffhanger, but we saw that we will see more into it next week.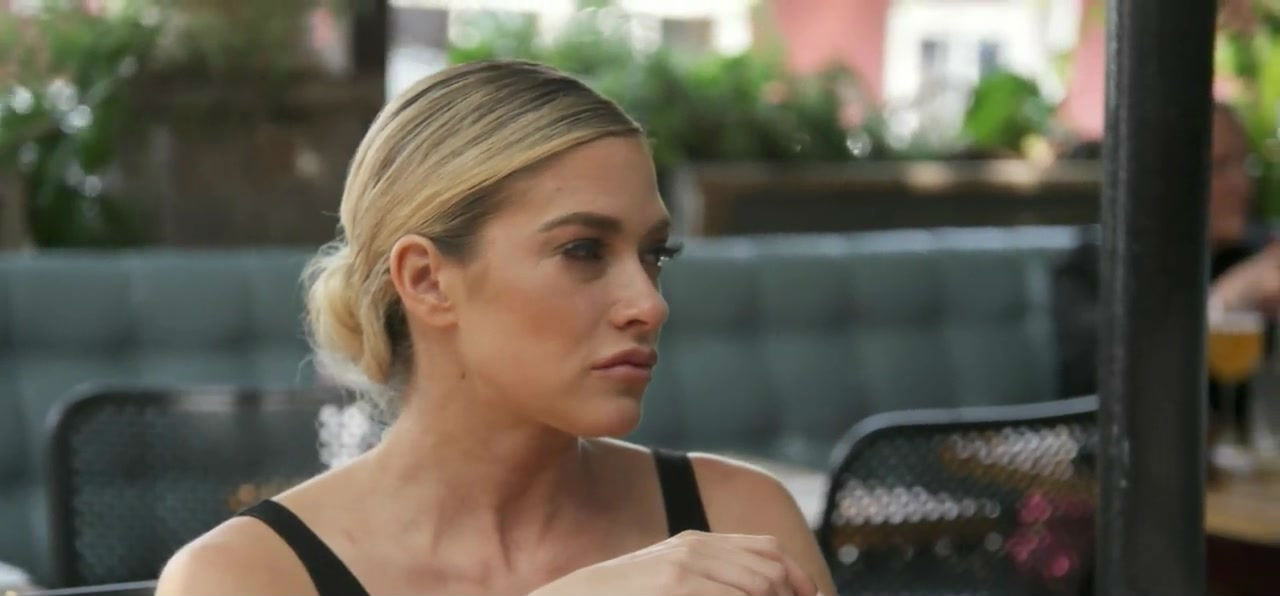 The "WAGS LA" star admits to Nicole Williams and Olivia Pierson that she and her husband are "going through some things."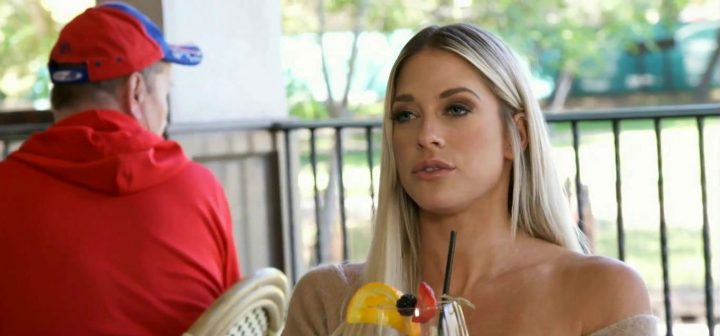 Barbie was seen wine tasting with the girls, as the tried to get the bar tender to have a drink with them and he said that he was Irish and couldn't turn that down. The girls would talk about Natalie and Olivia and the fact that she said was dating a pro Athlete, but he would attack back and say that it was fake news and they weren't dating, as Amber would then call Olivia a Pro-Hoe which caused Barbe and Autumn to break out in laughter.

Barbie walked in to meet Amber, as she kept saying she was took drunk. Her and Amber were getting butt lifts, as the other girls walked in and one of the girls sayed she just saw a whole lot of ass, as they were about to get there stuff done, the one girl asked if it's gonna hurt, and Amber would bring up that Barbie doesn't have her ear pierced and Dominique would say that if she could suck dick, she could get her ears pierced. Later on all the girls showed up as a fight slowly broke out between Autumn,Sasha and the other girls. As Barbie and Amber felt awkward about it because the rest of the girls were all fighting with Sasha before it went to commerical.

Natalie and Olivia walked in as Amber quickly brought up about what happened between her and the dude, as Autumn, Michelle, Barbie and the rest of the girls would bring up that it was all good, but Olivia would bring up that Barbie was looking the other way, instead of helping Olivia and stepping up against Amber, and didn't like that. Michelle would then start with Olivia and Natalie, about Olivia's sister, and then between Olivia and Natalie and Michelle, as Amber would later stop the whole fight and tell her that she couldn't have that in her house, as Michelle told Amber that she had to go.

Barbie was seeing meeting up with Olivia for Lunch, as she said she wanted to see what's going on and why Barbie didn't wanna jump in and stop it, as Barbie would say it was awkward, and that she just didn't jump in, as Barbie would explained what happened, and what was going through her mind at the time, and that she would always have Olivia's back, but Olivia would tell her she didn't know about that, as Barbie explained more and that she doesn't know if it was the wedding that made them slowly drift apart, but she missed her and spending time with her, as they made up and went back to drinking.

Barbie was at the surprise party for Michelle as they all celebrated her 30th birthday that was put together by her husband.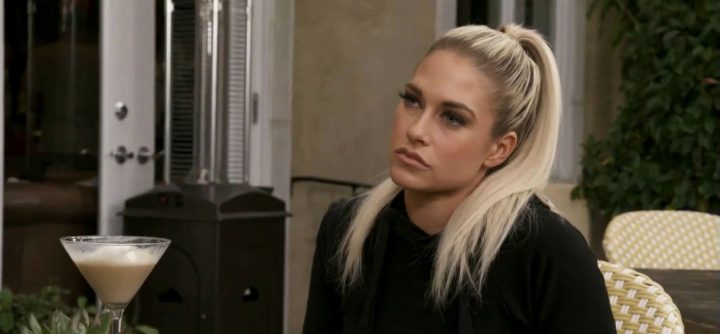 Barbie was seen going to a resturant with Autumn and Dominique, as Barbie would tell her that it was nice to meet her. They brought up about Sasha and Autumn fighting, and asked if they even talked yet, and Sasha would tell her no, and that it happened when her husband had left, and she never asked her about how he was, she would also go on and tell them about the instagram post that she deleted. Barbie and Dominiquin would bring up about Sasha's going away party, and that they were invited, but she was not.

Barbie was with Sasha and asked her how was the move going, as she would switch the store and ask her about Sheldon and how he was, she would bring up that she was with Autumn and Dominique the other night, and that they weren't talking, as Sasha would bring up about what happened, and that she would want to fix the friendship but it doesn't work like that, and that Sasha wants to go Autumn's going away party, and Autumn was blown away, that she even wanted to come, and that she doesn't want anything to happen, and just wants to be what the party is for, and that if she wants to talk about the situation, she can on another time. Barbie would agree as it went quite and Sasha would sip at her drink and laugh along with Barbie, and say sip sip.

Barbie was with Amber for Tito's fight, she would bring up about the surgerys and said this would be his last fight, as Barbie and Amber would watch from the crowed looking on at her husband. Tito would go into a neck hold, and Amber would freak out, hoping he would get out. Barbie and Amber would celebrate the win for Tito.

Barbie and Amber showed up to Sasha's going away party, and then Autumn showed up, making everything awkward as it cut to commerical. Barbie was sitting with Autumn as she explained that she couldn't even deal with it, and she just wanted to come here and fix stuff, but she's done.

In Los Angeles, fame is fleeting–but friends are forever. Don't miss the "WAGS LA" season premiere Sunday, Nov. 5 at 10|9c on E!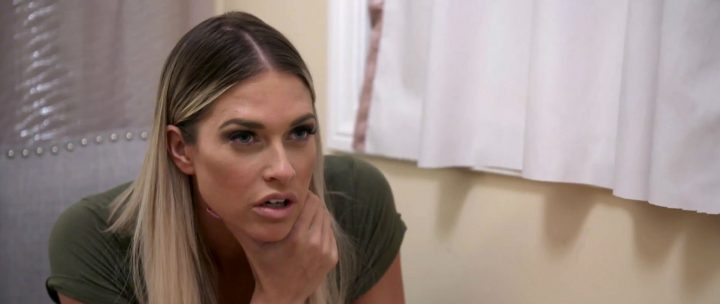 See what's to come this season on "WAGS LA" premiering Nov. 5 at 10|9c on E!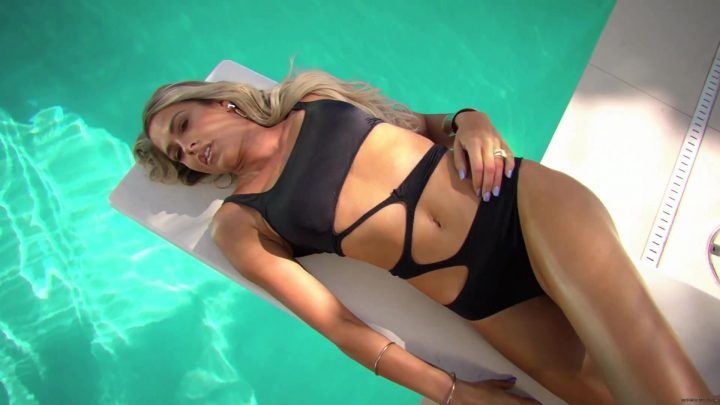 Everyone is aspiring to be a wife in the WAGS world. "WAGS LA" returns Wednesday, November 1 only on E!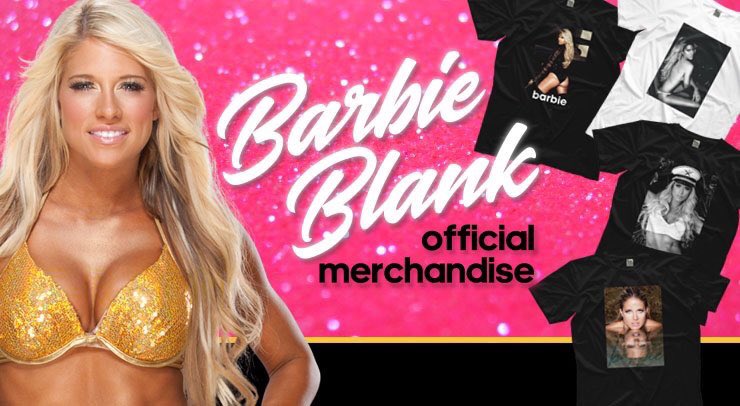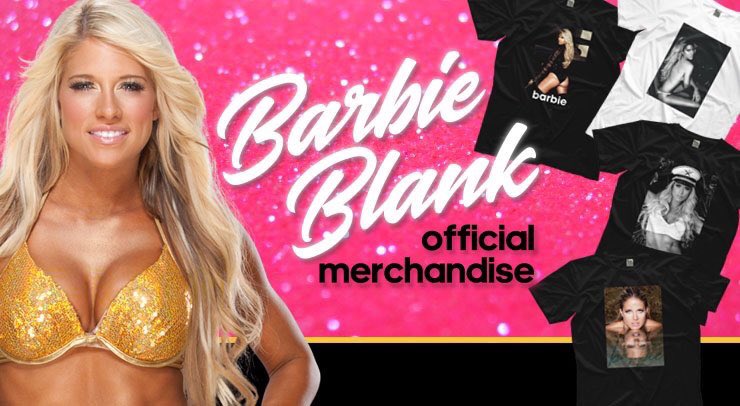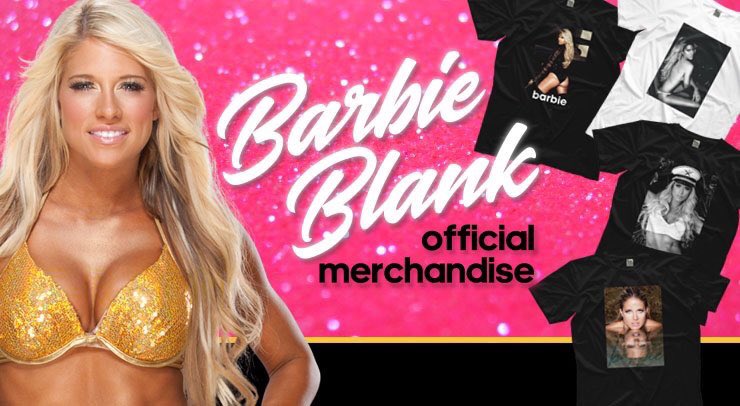 Barbie has new merch out, as she annouced it today on her Instagram Stories and Twitter !! You can check them out by click HERE!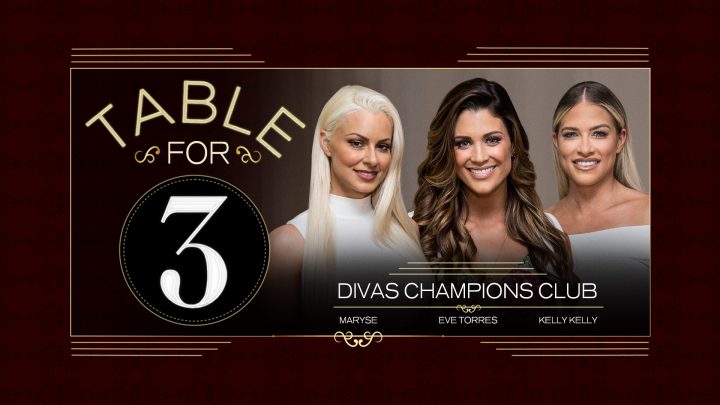 Published by: Nadia | Comments Off

on Former Divas Champions on when the Women's Revolution really began

Read MORE Filed Under: WWE.Com
Former Divas Champions Eve Torres, Maryse and Kelly Kelly reunite to discuss their careers and lives after WWE on an all-new Table for 3: Courtesy of the award-winning WWE Network.