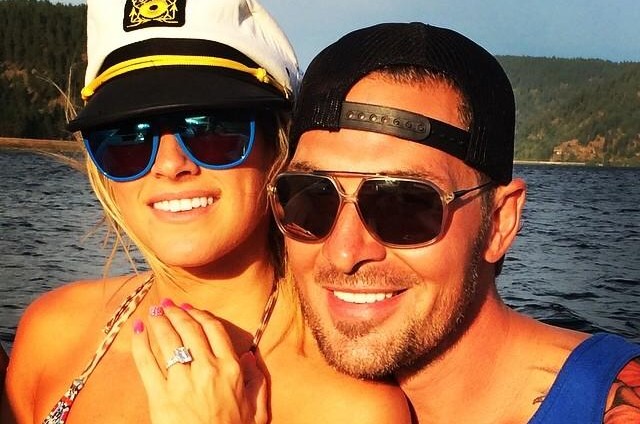 We learned the news a little bit ago that our girl, is engaged. Looks like Sheldon finally popped the question. The picture above shows how happy they are! We want to congratulate Barbie and Sheldon and wish them the very best in there upcoming wedding! Also, Barbie's former co-workers from the WWE including Maryse and The Miz have replied to her via twitter to congratulate the two. Be sure to head over to both twitter profiles and congratulate them, if you haven't already.
With thanks to Letycia, we have added over 50 personal photos of Barbie. Which are now viewable in our gallery.
be sure to check out these photos, because Barbie looks great in every shot! They are of Barbie from past to present.
Gallery Links:
>> Misc. Photos >> Site Exclusives >> Personal Photos
Following her release from the WWE, our girl Barbie was out celebrating with her boyfriend Sheldon Souray. She looks very happy, which we love to see.  Below is what she included with the twitter photo:
"@TheBarbieBlank : Celebrating with boo @SSouray #lovinglife #freedom"